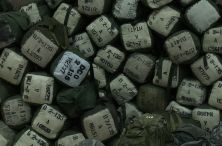 Objective:
A privileged point of view – as 80 soldiers of the Minnesota National Guard leave their loved ones for a year of active duty in the Middle East. 10-minute segment for PBS Affiliate KSMQ, Austin, Minnesota.
Features:
HD (1920 x 1080) broadcast TV.
Credits:
Writer, voice, editor – David Klassen.