Dura Automotive Today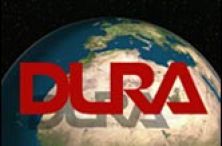 Objective:
CEO Karl Storrie prefers a live audience to teleprompter. So a
small gathering was assembled for this quarterly update, which was video-taped, edited, duplicated, translated and distributed to Dura's global workforce.
Features:
Project accepted and completed in 19 days. Translation to six
languages and distribution to 10 countries on critical deadline.
Credits:
David Klassen, writer, producer, director. Camera, Roger Haggart. Original score, Undertone Music. Translations, Language Solutions. Animation, Eye-Candy, Insight Communications.