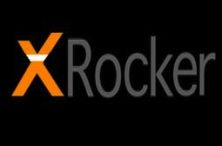 Objective:
Experience deep, kickin' audio from HD movies while relaxing in the world's best-selling gaming chair at Europe's Consumer Electronics Show in Cologne, Germany. X-Rocker peppered the experience with facts about European gamers.
Features:
Market research, HD graphics, original music score. Two abbreviated samples – from the original 15 segments released on DVD – are included here.
Credits:
Market research, producer, editor and encoding – David Klassen.