Lawn Chemistry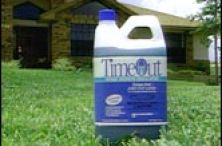 Objective:
Introduce new technology from a company well-established in
agriculture but expanding to turf markets in the Southern U.S.
Features:
In the opening scene, the lives of two neighbors are seamed into
a single frame to make the point that traditional lawn care dominates a homeowner's time.
Credits:
David Klassen, writer, producer, director, editor. Camera, Mike
Gitler.