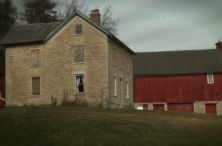 Objective:
Can you imagine working the same farm as your great, great, great grandfather? There are only 90 sesquicentennial farms left in Minnesota. Heartwarming stories from people who continue to farm land settled by their families – six generations ago.
Features:
History, interviews and fresh agricultural scenes in broadcast-quality HD for PBS affiliate KSMQ, Austin, MN.
Credits:
Producer, David Klassen. Camera, Mike Gitler.